Share Best Practices: Online Students – By Kerry Hallahan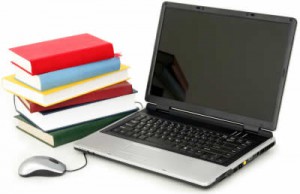 Hello Masfap friends…I need to know your best practices with online students.
Do you disburse aid immediately at the beginning of the term the same time you disburse aid for your on campus students? Or do you hold the online population disbursements until you know they have begun their classes?
What mechanism have you found that works in order to notify financial aid that the students have begun their classes?
Have you been able to engage others in knowing when to notify financial aid if a student stops attending classes? If so, which departments have willingly worked with you?
Please share any helpful tidbits when working with the online populations by commented to this post or email me at [email protected] – thank you!
1 THOUGHT ON "SHARE BEST PRACTICES: ONLINE STUDENTS – BY KERRY HALLAHAN"
Bridgette on July 13, 2015 at 12:45 pm said:
We disburse aid for our online students at the same time as our on campus students. When an online student withdraws from the program, the Distance and Continuing Education office completes a special form that is sent to the Registrar's office that indicates whether the student dropped prior to classes started, within the first 3 weeks of the course (they offer them a full refund) or if they withdrew after that point. That form is then forwarded to the SFA office to determine the R2T4. We had to work closely with DCE and the Registrar's to explain the difference between cancellation and withdrawal; as a result we helped create the form they now use to notify offices that a student has withdrawn.
Share this post: