The Future is BRIGHT! By Janice Barnes
The future of MASFAP is BRIGHT! I was honored and privileged to coordinate the MASFAP Elections this year as part of the Past President duties. This is my fifth year involved in the election committee process and I can tell you from experience that having too many Masfapians eager and interested in running for an elected position is a wonderful problem to have. There have been years when the committee would spend hours on the phone trying to "convince" people to run. The eagerness and excitement of all those who ran will be one of my fondest memories of this year.
I want to congratulate and thank all members who volunteered or were nominated to run for an office. This talented group of individuals represents just 15 of the amazing financial aid and bursar colleagues that make up our organization. I am excited about what MASFAP will do in the future and am so proud to be a part of this organization, but most of all I am grateful for the relationships that come out of this organization. Trusted colleagues and friends that are only a phone call, email, text message or tweet away. We banter regulations, best practices and processes. We scour each other's websites and "borrow" forms and ideas. We laugh till it hurts and pick each other up when we cry. What we do is not easy or sometimes reasonable or maybe even practical as federal regulations continue to mount and institutional policies continue to be made without our input, but what we do truly does matter and I wouldn't want to do it without the support of my MASFAP colleagues.
When Melissa asked for a blog post, my first email back to her was this….MASFAPIANS! Get out now, financial aid will be the death of you…….my second email to her was this…. There are no bad days, only bad moments. Now that I have shared that moment with you I am good….. That is what your MASFAP colleagues can do for you!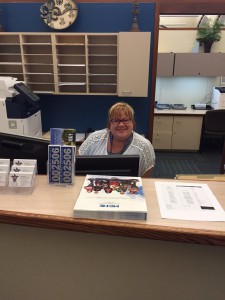 Share this post: