Attention Newcomers (and Mentors) By Sara Edwards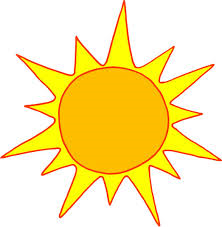 Happy Spring and Happy Friday!! What a wonderful time to be outside…….if you can get out of the office.
It has been five months since our Fall Conference and I wanted to check in with our newcomers to see how things are going?? I am sure you are continuing to absorb all the information that is being sent your way each and every day, and finding that no two days are alike in the Financial Aid world!
Speaking of learning……I hope that you have had the opportunity to attend some of the great training events that have been hosted by the Professional Development Committee. There is another one coming up that you might find of interest:
· NASFAA Credentialing 2: Federal Methodology and Professional Judgement on Thursday May 28th
As we discussed at the Fall Conference, MASFAP is a great organization with wonderful people who are here to help each other…and have fun! So I encourage you to get involved and meet new people. Go online today to www.masfap.org, click on "Member Services" and then "Volunteer" for a committee…you will be so happy you did!
Mentors from Fall 2014: Please take a moment to email your newcomer buddy today to check in with him/her!
Sara Edwards
Newcomer Chair
Share this post: