MASFAP Membership is Invaluable By Caroline Falkner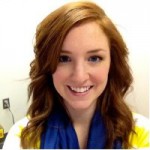 As the 2015 Membership Chair, I get the opportunity to network with a lot of intelligent, highly motivated individuals. It has been such a rewarding experience working with MASFAP leadership. And one that I wish more people in the financial aid community had the chance to experience.
I joined MASFAP three years ago (seems like a lifetime!) as a brand new financial aid administrator. I don't think I can overestimate the impact this organization has made in my career. I have made friends, connected with mentors, and generally engaged in conversations that I wouldn't have the chance to otherwise.
Obviously, as the Membership Chair, I want everybody to join. I think the training is invaluable! The conferences are great! The access to the listserv an important part of my day! But more than that, I think the relationships are vital. There is nothing better than picking up the phone to call a friend for a definitive answer (after being sent back and forth between COD and PowerFAIDS a million times in a day). Something about misery loving company….
Just this past year I had a mini quarter-life-crisis of sorts. Did I really want to commit my life to financial aid? Was I truly happy in this line of work? I went so far as to start the job search for something outside of financial aid. (Shhhh – don't tell my boss!) But I didn't make it far. And the honest reason for my change of heart, was absolutely the community. I can't imagine leaving this community.
I know budgets are limited and there is never enough time in the day. But I would urge you to reach out to a MASFAP member and ask about their experience. I feel confident that you'll hear a similar story.
And if you can't take my word for it… take my boss's.
1 THOUGHT ON "MASFAP MEMBERSHIP IS INVALUABLE BY CAROLINE FALKNER"
Bridgette on March 31, 2015 at 3:54 pm said:
I couldn't have said it better myself! So glad to have you stick with us in the community! I hope to see more people realize how great MASFAP is!
Log in to Reply
Share this post: